Orono High School, Long Lake MN
Class Of 1960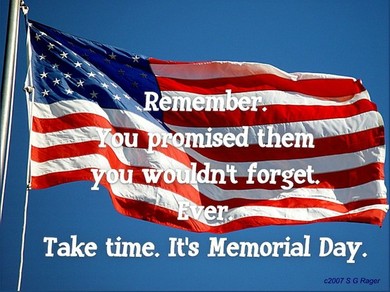 Originally called Decoration Day - the day dedicated to decoration the graves of the war dead.
Memorial Day was officially announced by the national commander of the Grand Army of the Republic, General John Logan, on 5 May 1868 in his General Order No 11. It was first observed when flowers were placed on the graves of Confederate and Union soldiers in Arlington National Cemetary on 30 May 1968.
It is foolish and wrong to mourn the men that died.
Rather we should thank God that such men lived.
~ General George S. Patton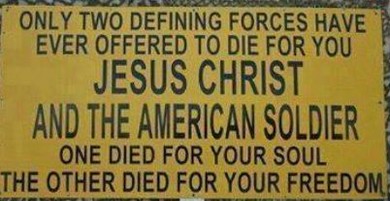 z
For love of country they accepted death.
~ John A. Garfield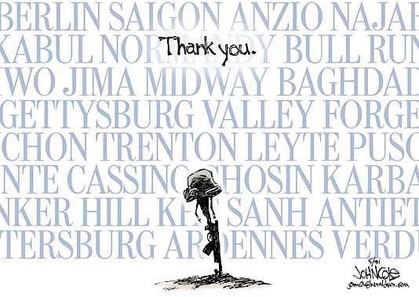 Extremism in the defense of liberty is no vice.
Moderation in the pursuit of justice is no virtue.
~ Senator Barry Goldwater
They braved the gun smoke that we may breathe in the air of freedom.
They endured the explosions that we may hear the laughs of our loved ones.
They treaded on mines that our feet may be kissed by the soil of a free land.
They forgot to blink that we may see the flag flying high.
They bore the bullets that we suffer not a wound.
They went to sleep that we may have a nice sleep daily.
They died that we may live.
Let us not forget those who fell.....
Come, let us honor the heroes!
Those from OHS Class of 1960 Who Served:

Rick Evans - Army

Dennis Loney - Navy

Ron Fasching - Air Force

Gary McCullum - Army National Guard

Edith Gabriel - Army

Mike Painter - Navy

Bill Haldin - Army

Dean Preston - Navy

Doug Hawkinson - Navy

Lyle Schmidt - Navy

Don James - Navy

Ken Theis - Navy

Janet Lane - Army National Guard

Kurt Vezner - Army

Tom Lane - National Guard

Jerry Zahl - Army

Dan Lofquist - Air Force

May is Military Appreciation Month

Military Appreciation Month
May, marked officially as Military Appreciation Month, is a special month for both those in and out of the military.
Not only do we pause on Memorial Day to remember the sacrifice and service of those who gave all, but the month also holds several other military anniversaries and events, including Military Spouse Appreciation Day and Armed Forces day.
Join Military.com as we honor the service and sacrifice of members of the Army, Navy, Air Force, Coast Guard, Marines and National Guard as well as the contribution of their spouses.
Congress designated May as National Military Appreciation Month in 1999 to ensure the nation was given the chance to publicly show their appreciation for troops past and present.
I contend that for a nation to try
to tax itself into prosperity is like a
man standing in a bucket and
trying to lift himself up by the handle.
-- Winston Churchill
Many years ago in
Scotland , a new game was invented.. It was ruled 'Gentlemen
Only..Ladies Forbidden'.. .and thus, the word GOLF entered
into the English language.

Weekly Hits

The top song this week in 1957: "All Shook Up" by Elvis Presley
The top song this week in 1958: "All I Have to do is Dream" by Everly Brothers
The top song this week in 1959: "Kansas City" by Wilbert Harrison
The The top song this week in 1960: "Cathy's Clown" by The Everly Brothers
The top son this week in 1942: "Tangerine" by Jimmy Dorsey and his Orchestra
One of the happiest moments ever is when you find the courage to let go of what you can't change.


"Our friends are a very important part of your lives. Treasure the tears, treasure the laughter, but most importantly, treasure the memories."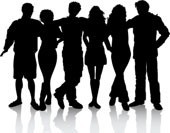 Click on the box if you have a suggestion or comment.

If you stare at this picture long enough,
You will see a giraffe.
Statement of Intent
This web site was created to promote, celebrate and reconnect with classmates. Your participation is essential for it to succeed. We need your photos, updates and memories to enhance the site. Your fellow classmates will enjoy hearing about you. Even if you haven't attended a reunion, nor kept in touch since high school, we ask that you please take the time to update your profile and maybe add a photo or two. Your additions will make this site fun, interesting and complete.
"Rekindled friendships often burn more brightly"

<